China Tour
Empty Vessel China Tour 2018
Hangzhou • Wudang Mountains • Chengdu
September 10-28 2018
with Solala Towler and Jessica Kolbe
Join us in Septermber when we travel to the sacred Wudang Mountains – home of Taoist tai chi, qigong and martial arts. While we are there we will be studying a unique form of Wudang Tai Chi as well as Wudang Qigong with Master Zhou Ju Bu. This will be   a nine-day immersion into the sacred arts of Wudang! Master Zhou has been studying Daoist gongfu since he was 10 years old, and has students all over the world. We will also spend time hiking and visiting some of the many Taoist temples there, drinking tea in the temple teahouse and visiting our friend Jiaye, who has lived in a cave above the Purple Heaven Temple for over 20 years!
We will also be spending time in Hangzhou, one of the most beautiful cities in China. Hangzhou, circling around West Lake, has long been revered for its beauty and culture. While there we visit a tea plantation where the famous Dragon Well tea is grown, as well as the museum of Chinese Medicine and take in an awe-inspiring lake show by Zhang Yimou, the well-known Chinese film director, called West Lake Impressions (check it out on youtube).
The last few days will be spent in Chengdu, home of the best food in China and the amazing Panda Reserve.

Throughout the trip the focus will be on spiritual pilgrimage and how to use our experiences as we make this journey as well as the every day happenings of our lives to deepen our spiritual practice. All along the way we will "talk Tao," eat incredible  food, meet qigong masters, artists, musicans, tea masters, and one cave dwelling hermit.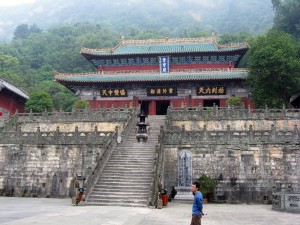 Here's what a few of our participants have said about our trips.
"Thank you so much for planning such a perfect trip for us."
"Thanks again for organizing such an amazing trip. I had a fantastic time and will never forget it."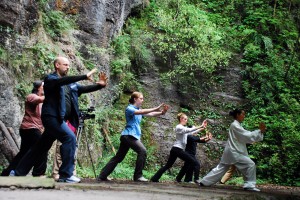 All along the way there will be time for reflection, sharing, exploring, eating incredible food, learning and practicing qigong and making new friends! We will be learning a special form of qigong and meditation in the mountains of Wudang, home for centuries of Daoist martial arts and qigong masters.
We will be working with Dana (Xu Shu Xin), a delightful and experienced guide. She will travel with us for the whole trip and be our guide, translator and confident in the Middle Kingdom.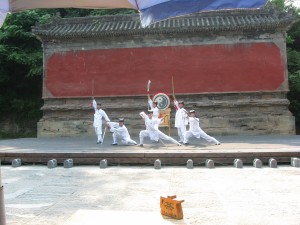 Your Tour Leader
Solala Towler has been editor/publisher of The Empty Vessel: The Journal of Daoist Philosophy and Practice since 1993. He has had 12 books published on the Daoist arts and has led seven tours to China. He is a certified instructor of several styles of Qigong as well as Daoist meditation. You can learn more about Solala's work at his website at www.communityawake.com under The Abode of the Eternal Dao.
19-day China Tour
What's included:
• Roundtrip airfare from U.S. to China
• All hotels double occupancy
• Study tuition
• Meals
• Excursions and sightseeing
• Translation
• All bus, train and air transportation within China
To register for this trip contact us to send a $1,000 deposit. The remainder of the cost will be due 90 days before departure.
Upon registration you will receive a packet of information on China travel, what to bring etc and a reading list.
For more information call or write:
The Abode of the Eternal Tao
1991 Garfield St. Eugene, OR 97405
541.345.8854/solala@abodetao.com